"uplifting tune music for jiggin' aboot"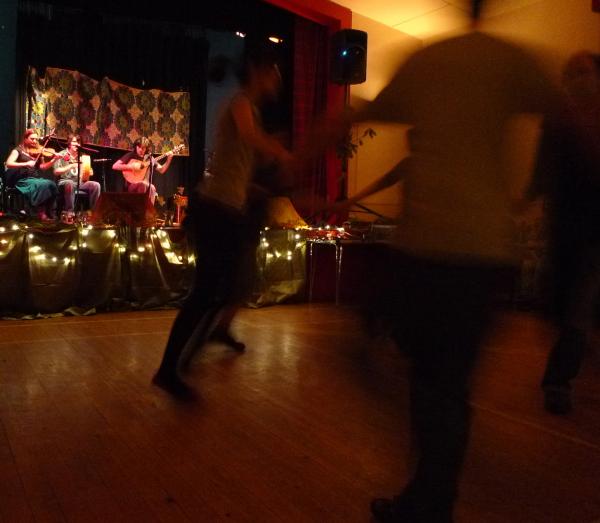 what we are
Based in Peebles, in the Scottish Borders, Jiginaboot Ceilidh Band are a multi-talented acoustic trio who offer an energetic ceilidh experience. Enchanting and melody driven music for dancers. Jiginaboot are formed by a collective desire to create uplifting tune music for jiggin' aboot. Morag, our caller, will lead you through all the familiar Scottish dances and also some exciting lesser known ones.
the members
Morag Brown - fiddle and calling
Lewis Powell-Reid - guitar and accordion
Johnny Morris - banjo, fiddle and mandolin
In addition, if a 'bigger' sound is required, we can play with a percussionist as well (as in the photo above).
Strip the Willow - Hornpipes.mp3
Gay Gordons - 68 March.mp3
Jiginaboot Ceilidh band can teach all the popular ceilidh dances: Dashing White Sergeant, Gay Gordon's, Strip the Willow, Canadian Barn Dance, St Bernard's Waltz, Strip the Willow, the Eightsome Reel, Boston two-step, Cumberland Square Eight, Flying Scotsman, Circassian Circle and many more besides. The band can also teach some more unusual dances, such as the spiral dance, and some continental dances.
oneglasseye@hotmail.co.uk
Morag 07851776580