We spiral-danced our way into 2016 at another fantastic Hogmanay ceilidh at Traquair Village Hall - thanks to everyone who came along and made it such a fun night!
We've been enjoying working on some new 'listening' arrangements and are starting to get down recordings for an album - watch this space!
Jiginaboot now has a Facebook page! Please visit us and give us a 'like':
https://www.facebook.com/jiginaboot
Jiginaboot will once again be playing for the New Year Ceilidh in Traquair Hall 2013-14.
We had a great ceilidh band tour at the end of August, visiting some lovely places in Scotland. We started up in the gorgeous landscape of the Northwest Highlands for Poolewe ceilidh partnership's weekly shindig, followed by two wee gigs in the Borders (Traquair and Melrose) - both unamplified and with just a handful of enthusiastic dancers.
As of June 2013 Lewis is a first class graduate of the Folk and Traditional Music degree at Newcastle University!
Jiginaboot Ceilidh Band enjoyed another fantastic New Year ceilidh in Traquair Village Hall! Click here for the photos and here for a video from the night.
Johnny is hard at work creating a supply of tipis for the summer's festivals... www.wolfglentipis.co.uk
The band have been busy developing a fourth member, currently a square wooden board, which is stamped upon for percussive effect.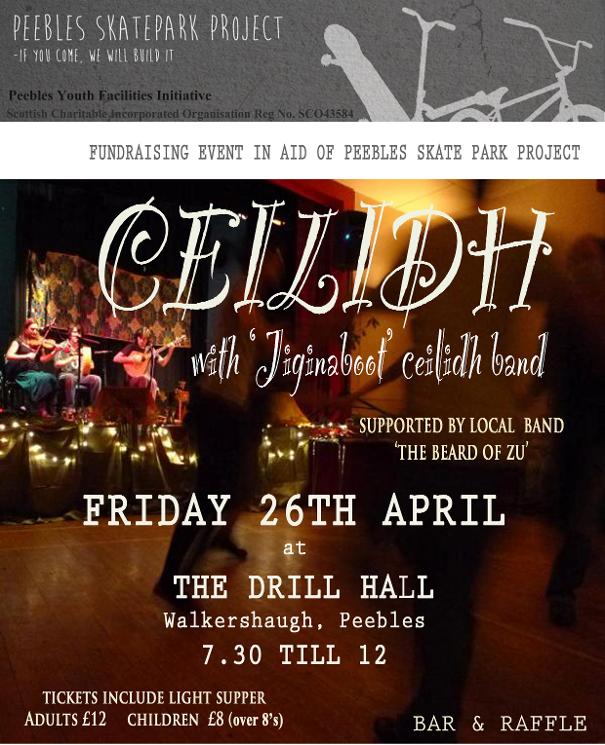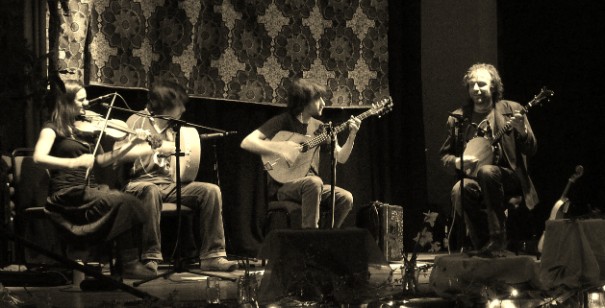 The band playing at the Spring Fling in March 2012, in an expanded lineup with Louis Bingham on bodhran.
Lewis 07818248057